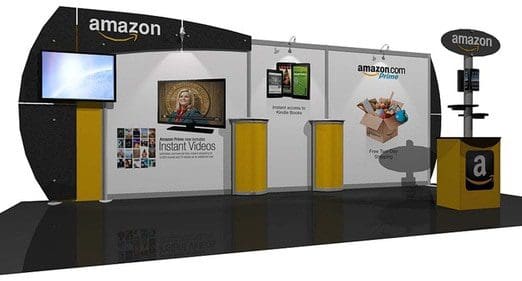 eco-system 10×20 display ECO-2036
ECO-2036  eco-system sustainable hybrid display 10′ x 20′
You don't need to spend more to look green or be green, as these displays are made from most sustainable materials on the market and affordable.  you will always get the best from our eSmart inline displays.
Eco-system 10×20 display features:
Lightweight recycled aluminum
Tension fabric graphics
Stand off accent graphics
Header logo
Counter with laminate finish infills
Monitor mount from 10″ to 36″
LED energy efficient lights
flat paneled shipping case
If you still don't see exactly what you are looking for? let us know, give us a call or email us. We will be happy to design a display that meets your budget, and marketing goals.