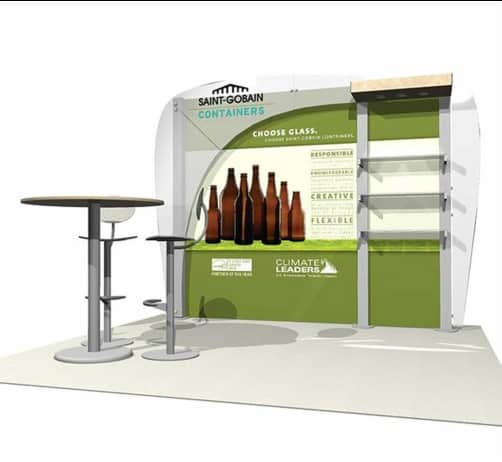 Eco system modular 10 x 10 display
Eco system modular 10 x 10 displays are eSmart design driven, user-friendly and re-configurable. The materials used are most sustainable, and these products prove that you don't need to look green to be green, and there is no need to spend more, you will always get the best.
Eco system modular 10 x 10 display features:
Lightweight recycled aluminum
Tension fabric graphics
LED energy efficient lights
re-usable foam packaging, or optional flat paneled shipping case
Sustainable design
High impact modular
Easy to assemble and dismantle
Components are individually numbered
If you don't see what you want, please let us know and we will provide you a free design that meets your needs, your budget and your marketing goals.