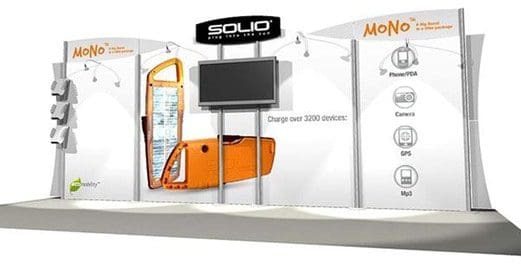 ecosystem 10×20 modular display
These displays prove that you don't need to look green to be green as we use most sustainable materials in the market. You will always get the best from us.
eco fly way point 10 x 20 display sustainable hybrid
ecosystem 10×20 modular display Features:
Lightweight recycled aluminum re configurable to 10 x 10 displays
Tension fabric graphics
header graphics
eco – glass frosted accent wings
bamboo shelf adjustable
large monitor mount for 37″ – 42″
LED energy efficient lights
foam packaging or optional flat paneled shipping case
If you don't see what you are looking for, please let us know we love to design an a display that meets your specific exhibit branding and marketing goals.