Maximize Your Trade Show Presence with Comotion's Display Solutions in Toronto 
Make an unforgettable impression at your next Toronto trade show with Comotion's display solutions and custom-made displays. Our eye-catching, creative installations will help you bring your brand to life and get noticed by potential customers and partners.
Create a standout display that will capture visitors.
Comotion offers unique displays that will make you stand out from the competition. Our team of skilled designers and technicians can provide creative solutions for any product launch, exhibition or conference. From dynamic floor graphics to creative lighting effects, we will work with you to create an unforgettable display that captures the attention of visitors and potential customers.
Every detail of a Comotion display is tailored to your needs and budget. We use high-quality materials for every element in our displays, from booth construction to graphics and lighting. Our exhibits generate buzz at trade shows by grabbing the attention of everyone who passes them. With dynamic visuals, interactive features, and other innovative features, you can ensure that your booth will be memorable long after the show has ended.
Comotion understands the importance of representing your brand in the best way possible at trade shows. Our designers have created displays that have been seen across North America and are sure to attract attention while staying within your budget. Our knowledgeable team can provide guidance to ensure that you create a display that will stand out from the competition. We offer a variety of services such as graphic design, fabric printing, 3D modelling, lighting, floor graphics and much more. With Comotion's help, you can create the perfect display for your next trade show in Toronto.
Our team of experienced professionals have decades of experience creating displays that your visitors will find eye catching and memorable. We have displays that can be tailored to any size requirements and can work within any budget. Our team can help you choose the appropriate materials, design a visually appealing layout, develop unique graphics and even fabricate specialty items such as furniture or signage. Whether you require a large scale exhibit or a small booth, Comotion has what it takes to make your display stand out at trade shows in Toronto. With our help, you can make sure that your brand is professional represented at any trade show across North America.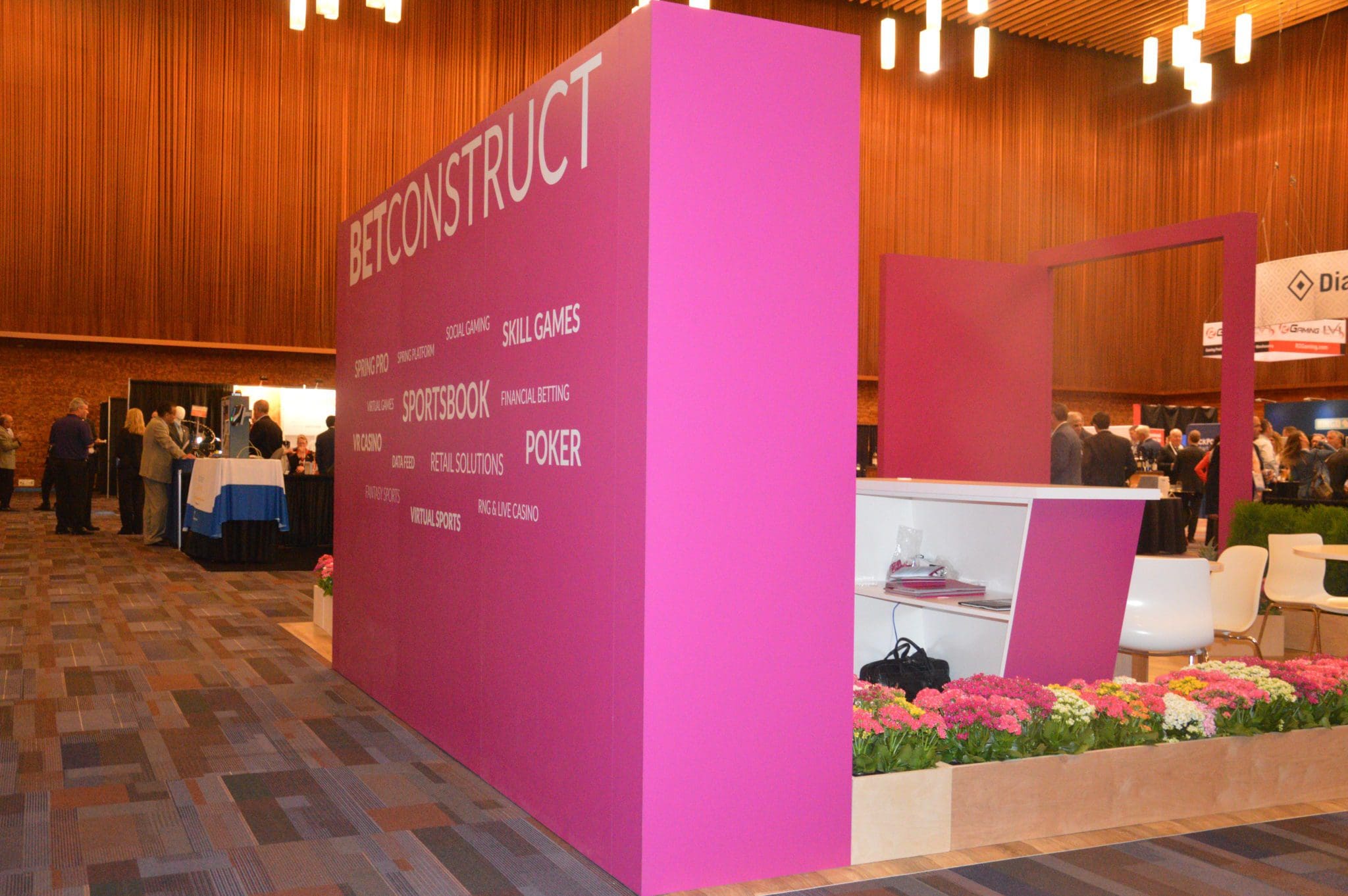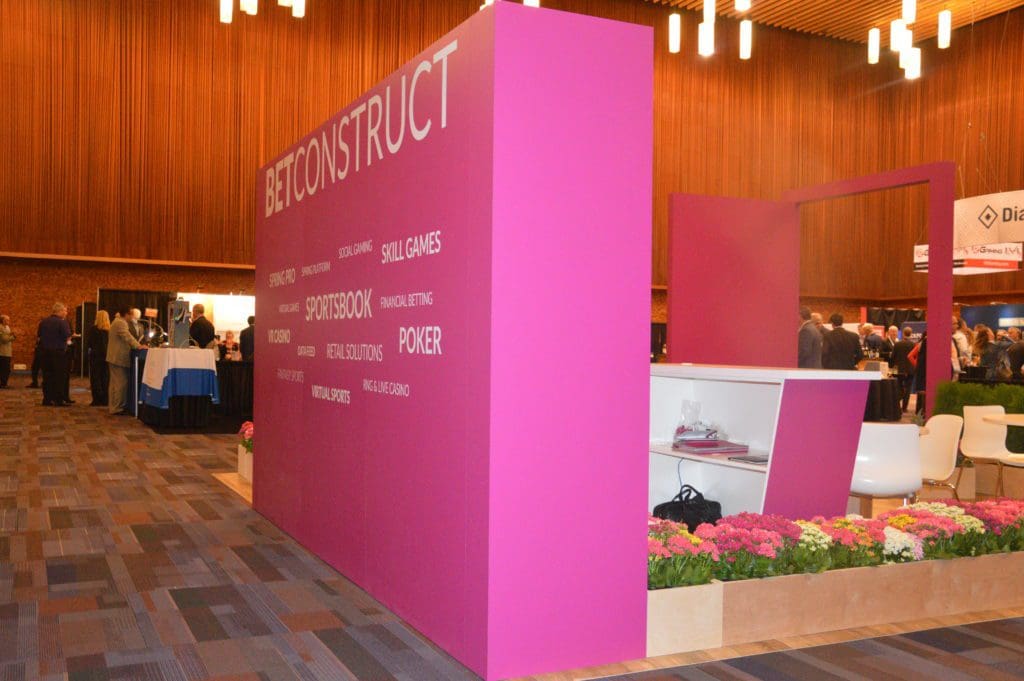 Our team of experts is knowledgeable about trade show regulations, know the trends that are popular in the industry and understand how to create a custom display. We will take into consideration your product or service, customer base and the surrounding environment to ensure that your booth will stand out from other competitors. Whether you're looking for a simple design or something more intricate, Comotion has what it takes to make sure that you have a display that will perfectly showcase your products.
Optimize your floor plan to maximize visibility and traffic.
At Comotion, we understand that maximizing your trade show presence can depend on where and how you position your display. That's why our professional display solutions in Toronto come with a customized floor plan to optimize your visibility and traffic flow. Our team will analyze the venue layout to make sure your custom-made displays are placed in the ideal locations for maximum exposure as well as convenience for visitors – allowing them to interact with the product and clearly see it from various points of view.
We provide personalized assistance with trade show display design and floor plans to help you stand out in the crowd and increase your customer acquisition. Our experienced team takes into consideration all the factors, such as prime locations within the show hall, access to washrooms and internet connections, visibility from different angles and any other unique requirements that you may have to ensure your display is placed in an optimal location. In addition, we offer a comprehensive range of creative solutions that bring attention to your booth and engage with viewers. These include vibrant banners, interactive touchscreens, comfortable seating options and much more – all tailored around your brand personality.
This allows your display to be maximized for visibility and foot traffic, turning your booth into a powerful conversation starter. We also provide display maintenance and tear down so you can focus on acquiring more customers while we take care of all the behind the scenes work. With Comotion's expert trade show display design, floor plans and creative solutions, you're guaranteed to capture attention in the bustling Toronto marketplace.
As event professionals, Comotion knows how to maximize your presence at a trade show in the Toronto area. Our tailored approach begins with developing a comprehensive understanding of the booth's visibility, traffic floor plan and location considerations. We create unique displays for each client to ensure maximum impact along with cost-effective utilization of existing space. Every consideration is taken into account including backdrop features, graphics, customer profiles and product showcases to ensure distractions are minimalized and visibility optimalized. With our custom display solutions Comotion helps you make an impression!
Our experienced team works with you to design, plan and construct a display which meets your goals for any given event. Our focus is on creating displays which ensure maximum exposure of our client's products and services. We work closely with you to provide detailed analysis of the proposed layout along with measurements needed for installation. Artwork customization is available from concept to reality, thanks to our in-house graphic designer. Comotion is dedicated to helping clients reach their goals—from the initial consultation until delivery onsite at the conference center, we help make your dreams come true!
We take the time to review and discuss exactly how our clients prefer the floor plan for their trade show displays in Toronto. This evaluation process takes into account factors such as available space, desired message that needs to be conveyed, and optimal product placement to ensure maximum visibility from all vantage points around the showroom. Comotion's experienced team of industry professionals is well-positioned to help create a floor plan that ensures maximum traffic and customer engagement with your products and services. Our goal is to bring your vision to life in a way that allows you to stand out from competitors, attract attention, and make an impact on potential customers.
Use lighting, color and graphics to increase brand engagement.
Comotion's custom-made displays in Toronto are designed to help you stand out from the competition and capture the attention of your target audience. Incorporating dynamic visual elements such as lighting, customized color combinations, and unique graphics can be effective ways to create a memorable experience for visitors. For example, using bright colors on one side of your display and more muted tones on the other can draw people's eyes in to the important details without making their experience overwhelming. Adding LED or backlighting to your exhibit can also help give it a modern look that will draw people's attention.
Additionally, adjusting the graphics on your display can help you make a lasting impression. Whether it's reinforcing key messages with visual aids or explaining complicated products and services in an easy-to-understand way, Comotion can create custom graphics that meet your brand's exact specifications. Our Toronto displays are designed to be versatile and adaptable, so you can easily swap out or add new graphics as needed. No matter what type of trade show you're attending, Comotion can help make sure you stand out from the competition and leave a lasting impression on visitors.
Your trade show booth needs more than just good looks to engage potential customers. Comotion's in-house experts can help you create strategic lighting designs for maximum impact at any event. Utilizing custom colors, bold backlighting and creative accents, we create beautiful displays that will attract visitors and reflect your brand's personality. Add a splash of color and one-of-a-kind accents like custom neon lighting to elevate your display and make it the talk of the show. With the right visual elements, our LED lighting designs can help you capture the attention of passersby easily.
Comotion's in-house team of professionals are well-versed in trade show displays, as well as all aspects of event décor including creative graphic design and production. Our years of experience enable us to provide our clients with the most effective solutions for their display needs. We will work closely with you throughout the process, from conceptualization to installation, until your event is complete and on budget. With custom creative solutions, along with strategic marketing solutions including increased branding visibility and strong product positioning, we can help you both save time and increase engagement at your next trade show event in Toronto.
Utilize Comotion's unique design elements such as interactive kiosks and larger-than-life displays to draw attention.
Comotion believes in creating trade show displays that not only grab attention, but also give visitors an engaging experience that they'll remember long after the show ends. To help you make the most out of your trade show presence, we offer our signature interactive kiosks and larger-than-life displays to really make a statement. Our interactive kiosks can be used to display promotional videos, host online games related to your company's product or services, or even set up an online store. Our larger-than-life displays employ smart techniques such as 3D effect graphics and wall wraps in order to capture potential clients' attention from across the hall.
Comotion is dedicated to creating trade show displays that maximize your brand visibility and leave a lasting impression on potential clients. We believe in creating displays that not only draw the eye, but also foster interaction between clients and your product or service. By providing interactive kiosks, larger-than-life displays and other unique design elements we work to ensure your success at the next Toronto trade show.
Comotion is a full-service trade show booth design and fabrication studio in Toronto. Dedicated to helping businesses create visually stunning and memorable displays, we build custom solutions that are tailored to meet each of our clients' individual goals. With over 20 years of combined experience in the industry, we have the knowledge and skill to create quality, eye-catching displays that will stand out at the show. Whether you're looking for an interactive kiosk or life size model, Comotion has the solution for your next Toronto trade show display.
Our services range from concept planning and full show services to design and fabrication of the individual components. We use proven technologies such as digital signage, interactive kiosks, feature walls, product displays, and large-scale installations that are designed with your branding in mind. With a highly experienced team of professionals, Comotion prides itself on creating high-impact trade show display solutions that deliver visual impact, captivate attention and generate ROI.
Leverage the power of social media to reach more people before, during, and after the trade show event.
In today's digital age, it is essential to leverage the power of social media to reach more people before, during and after the trade show event. Comotion can help create a custom hashtag campaign to encourage customers to post photos taken at your booth and promote your brand across all their social channels. Having an official hashtag will also make it easier for you to track how well your message is resonating with attendees and even gain valuable data for future marketing efforts.
Comotion can also help create sponsored content, podcasts, photos and videos that can be used to raise brand awareness online, as well as livestreaming events to extend the reach of the event far beyond the physical trade show space. In addition, they offer a variety digital and print advertising options that can use customized ads tailored to different audiences and digital influencers. Lastly, you can rely on their digital marketing prowess to help you gain valuable contacts that could be utilized for post-show follow-ups.
Comotion provides everything from strategic planning and design to production, installation, and storage of your trade show display in Toronto. Expertly crafted graphics will help you tell the story of your company in an impactful way that resonates with potential customers. Comotion can also provide comprehensive event management services and on-site technical support staff. Before and after the event, they can even provide scalable trade show display rental options so you can cost-effectively reach new audiences in other markets or venues.
One of the most important aspects leading up to, during, and after a trade show event is social media. By using targeted ads and engaging content on key platforms, you can create branded experiences that bring people right to your booth. Comotion experts will help you develop a strategy so you can leverage the power of social media to reach more potential customers before, during, and after your event. With their extensive network of partners and suppliers in Toronto, they can provide all the necessary tools to ensure a successful presentation.