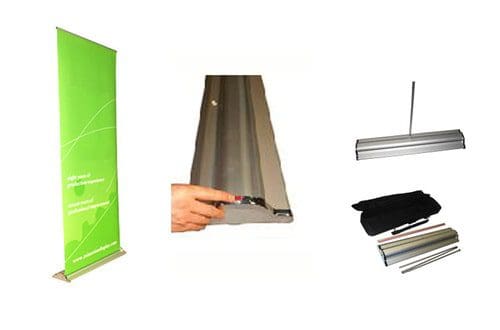 Qbug Banner Stand Features:
Superior aluminum retractable roll-up stand
Qbug is premium quality, sleek, durable & modern
It is quick and easy change of graphics
Hard shell carry case
Signage Services
Event Services
Qbug is easily one of the best banner stand on the market
33" wide, it also comes in double sided version.
Graphic Sizes:
33" x 87"
39" x 87"
47" x 87"
Our mission is to provide superior quality products & premium service at the best price by experienced personnel in the signage industry. We carry a full range of portable display products including banner stands, Pop-Up trade show displays, counters, display boards and Point of Purchase products. Give us a call, we will help you to find the right products at the best price for your company.