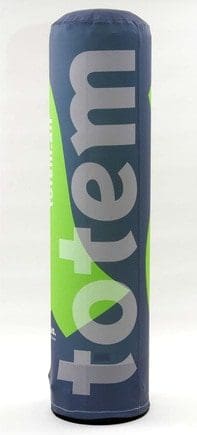 The only 100% free-standing totem in the market place that keeps inflated without an electric compressor
keeps inflated without an electric compressor
Discover our solutions for outdoor activities, marketing and communication campaigns, signage, sports and cultural events. It's also a great way to be seen from far away during tradeshows!
Totem Inflatable Features:
Extremely Lightweight – 3.3 – 7.7 lbs
Withstands high winds greater than 70 km/h and extreme conditoins
Fits in a backpack and very convenient
Easy set-up and dismantle. Inflates in less than 2 minutes using an electric pump
Eco-friendly and No compressor required which means no CO2 emissions.
Heights Available